Phone:
Phone:

M:

816-651-9001 cell

816-651-9001 cell

mobile

Phone:

O:

816-268-4404

816-268-4404

office
RON HENDERSON & ASSOCIATES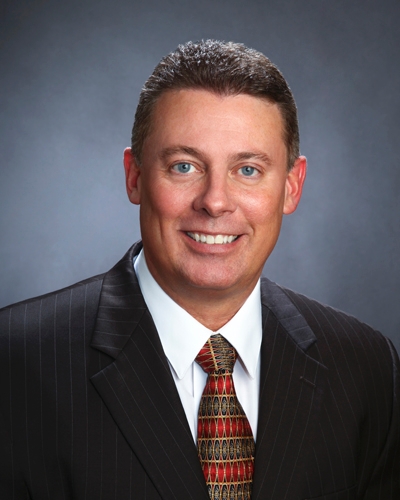 RON HENDERSON - EXPERT REALTOR®
816-651-9001
ronhenderson@kw.com
Areas of Expertise

Licensed Realtor in both Kansas and Missouri, although I typically specialize in the Kansas City North communities of Liberty, Parkville, Kearney, Smithville, Platte City, Gladstone, and North Kansas City.
One of Kansas City's TOP 100 agents (out of over 7,000 licensed agents). Top 5 Kansas City Northland Agent with 2014 sales of over $19 million (96 homes).
I'm currently a committee member of the Keller Williams, Northland Partners ALC (agent leadership council) in charge of technology resources and enjoy teaching many classes in our office.
I have extensive knowledge and experience with new home construction and have a CSP (certified new homes sales professional) designation from the National Association of Home Builders. I am very familiar with many local builders and the various new home communities in this area.
I am very experienced working with Bank Owned (REO) properties in the Kansas City area, both on the listing and the buyer's sides.
Lastly, I work with different lenders to offer my clients an array of creative financing solutions for their new home purchase. From first time homebuyers to experience upper end homebuyers and sellers. 
What Makes Me Different for Sellers?
In today's world, simply planting a sign in the yard, posting a home on the MLS and waiting for the phone to ring just doesn't cut it. Let's be honest, if that did work, you wouldn't need me because you could do that yourself.
I believe in using technology to sell your home. Websites, Blogs, Social Marketing, Virtual Tours, Banner Ads, Pay-Per-Click Advertising, etc. If more than 95% of the homebuyers are searching the Internet to find their next home, wouldn't it make sense to choose a Realtor that understands and invests in the latest technologies to guarantee your home receives maximum exposure online? In today's technologically advanced world, marketing and selling your home is not what it used to be. My previous experience was in the field of Advertising and Marketing. Just prior to getting my real estate license 7 years ago, I worked for an online marketing and website development firm here in Kansas City. It was my job to call on large Fortune 500 companies and work with their advertising departments to create online programs to market their products and services to the general public. I now utilize that knowledge to market YOUR home to the public and to other Realtors to insure the sale of your home will be a success.
SCOTT PARMAN - BUYER SPECIALIST
816-585-3273
sparman@kw.com
Ron Henderson & Associates is proud to have Scott Parman as their Buyer Specialist. Scott's roots trace back to the Northland, as his parents were teachers at Oak Park and Park Hill when they met. Customer service was learned at a young age; the Parman family operated a general store throughout Scott's youth in a farm town in Northwest Missouri. After high school, Scott attended the US Air Force Academy and served five and a half years as an Air Force officer with over 1,500 flying hours, including Operation Enduring Freedom over Afghanistan.
Scott went into real estate after spending ten years as a sales professional in the medical device industry in the fields of cardiac surgery and breast cancer diagnosis.  Scott now brings his attention to detail, professionalism, and a mid-western work ethic to the real estate industry.  Coupled with a deep passion for enabling his customers' success, these skills help Scott give his buyers first class service throughout the entire home buying process.
Scott has been married 15 years to his wonderful wife Adrianna. They have two children, Mia – 8 and Quinn – 7.  When not helping clients discover their dream homes, you might find Scott cycling, playing basketball, racing motocross, or playing bass in local venues for his brother's country band.
 
What Makes Me Different for Buyers?
I've been told by many of my clients that they appreciate the way I give them the very best and latest information possible so they can make an educated decision throughout the entire buying process. They consider me their "trusted advisor". Simply saying I have experience would be a slight
understatement.
With selling hundreds of homes in this area, working with me to help you buy a home will allow you a very smooth transaction and because I know Kansas City very well, you can rest assured that I will help you find the very best home at a great price.
ELIZABETH GILBERT - CHIEF OPERATIONS OFFICER
816-895-2278


egilbert@kw.com
I have been working as an Executive Assistant since 2004 and I joined Ron Henderson & Associates in 2010. It is my passion to work with Ron in implementing systems and marketing that help our sellers get their home sold and help our buyers purchase the home of their dreams.
I currently serve as the Secretary of Heartland Partners in Caring, a local charity for Keller Williams agents, staff and their families. Click 
Heartland Partners in Caring
 to learn more!
In my free time, I like to spend time with my husband, golf, bowl, play tennis and lift weights.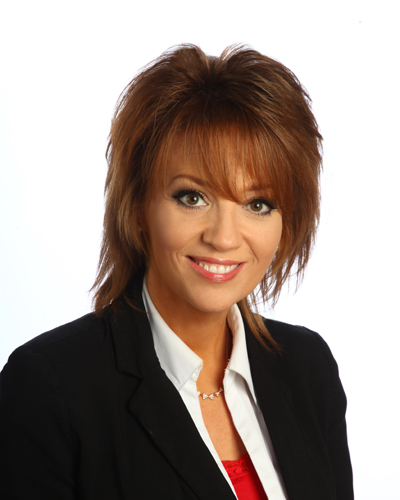 KAREN HENDERSON - ST JOSEPH, MO AREA REALTOR 
816-261-3292


karenbethhenderson@kw.com
Karen Henderson is the St Joseph, Missouri, Area Specialist at Ron Henderson & Associates.  Karen's roots trace back to Kansas City, Kansas, where she grew up traveling and singing in youth music competitions.  After high school, Karen married Ron's brother Jon in 1988. Together they have two beautiful daughters Brittney and Shelby.
Karen has lived in St Joseph since the fall of 2004 when her husband relocated his office there.
COURTNEY DOWNER - LICENSED TRANSACTION COORDINATOR 
816-895-2279
cdowner@kw.com
I like making and keeping people happy! That's part of the reason why real estate is such a great fit for me professionally. I truly feel privileged to have the opportunity to get to know our clients and provide the best possible customer service to them as we navigate the complicated process of buying or selling their home. At Ron Henderson & Associates, we have created a streamlined, coordinated process to guide our clients. Couple with my passionate commitment to customer satisfaction, you can rest assured that I am striving to deliver a real estate experience that is first class. Nothing pleases me more than knowing I am contributing to the success of your real estate transaction!

In my free time, I'm usually dreaming big. I like watching DIY shows on TV, exploring the Kansas City area, specinding time with my friends and family, playing games, reading, and learning.
Sold
Listings
Kansas City, MO
beds
baths
Kansas City, MO
beds
baths
"Ron was instrumental in helping us find the right agent to sell my home in St Charles Mo so my husband and I were able to find our "forever home" north of KC. He had us work with Scott Parman, the buyer specialist, and now we own the house of our dreams. Ron will be helping us sell the Pleasant Valley MO home next. I appreciate his honesty and straight talk. Ron tells you how it is and he is on target with his assessments. My husband and I truly enjoyed working with Scott Parman. He is so friendly and knowledgable about the housing market. He went above and beyond in helping us find the right home for us. Ron Henderson and Associates are great to work with. Thank you!"
  -Laurie Bartlett, Client
"Ron was very professional and extremely knowledgeable about what it takes to sell a home in today's market. He is well versed in how to best market your home on the internet. He paid for a professional stager and a professional photographer. He also advised us to replace some carpet. My husband and I believe those things are what sold our home so fast! We had a signed contract on the 4th day it was on the market. He gave us good advice during the negotiation process. He and his office kept us informed throughout the process and always responded quickly to any questions we had either by email or phone. We highly recommend him!"
  -Donna Gross, Client
"In March of 2012, my mother had a severe stroke which caused her to relocate to Texas to live with me and my family. I needed to sell my mother's home in Kansas City and wanted to do so quickly since we lived 10 hours away. I heard about Ron Henderson through my mother's neighbors. I was told he was honest and helpful with his clients when they were ready to sell their property. Being in the type of situation I was in, I needed just that. I know my mother's home needed some improvements in order to sell but being so far away from the property it would have been very difficult for me to handle without being in Kansas City myself. With Ron's suggestions and help, he suggested, arranged and organized for several repairs to be made to the home. He arranged to have the entire house repainted inside as well as new carpet throughout. I trusted him to chose paint & carpet colors and the contractors to do such work. The house looked amazing once I returned to Kansas City to remove the fi"
  -Julie Cooke, Client
"I engaged Ron due to his positive track record of selling homes as reflected via a flyer mailed to my home. His marketing efforts are truly unmatched and his ability to communicate with his clients before, during and after the sales process is invaluable. Ron was certain he would be able to move my home at a fair price and in a timely fashion and he kept his word, selling my house in less than a week! Great experience!!"
  -Jeremy Davis, Client
Keller Williams Kansas City North
310 NW Englewood Rd
Kansas City, MO
64118